Welcome to Yarn 101! In this series, I will be sharing more information about the many different and wonderful kinds of yarn out in the marketplace. I often get questions from the fabulous Fiber Flux readers about yarn. I hope you will find this information helpful and thanks so much for your great comments about this series too!
This Yarn 101 will feature Brava Worsted by Knit Picks. This is a great all-purpose, ver affordable w
orsted weight acrylic yarn. I love that it super soft with excellent stitch definition. It comes in an enormous range of colors and has a subtle sheen.
Below is a quick little video detailing all of the important information including weight, recommended hook and needle sizes, care instructions, and more:
Loving this yarn? Click below to purchase!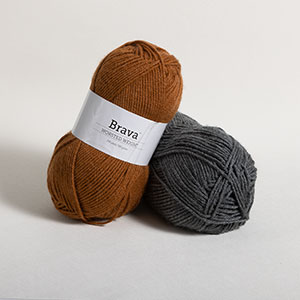 from: Knit Picks

Below are two pretty (and free!) patterns using the Brava Worsted (click the link below each image to go directly to the free pattern):
Have you used this yarn? Be sure to comment below with your thoughts. Would you like to see another yarn featured in this series? Please share, I love requests!
Happy crocheting lovelies!